Blepharoplasty Beverly Hills
Blepharoplasty surgery (also called an eyelid lift or "eye lift") is performed on the upper or lower eyelids to correct imperfections, dark circles, and enhance the shape. The operation usually involves tightening of the skin of drooping eyelids and manipulation of the fat within the orbit. Blepharoplasty is a finesse operation requiring sound judgment and a delicate approach of the best board certified plastic surgeons to achieve natural looking results.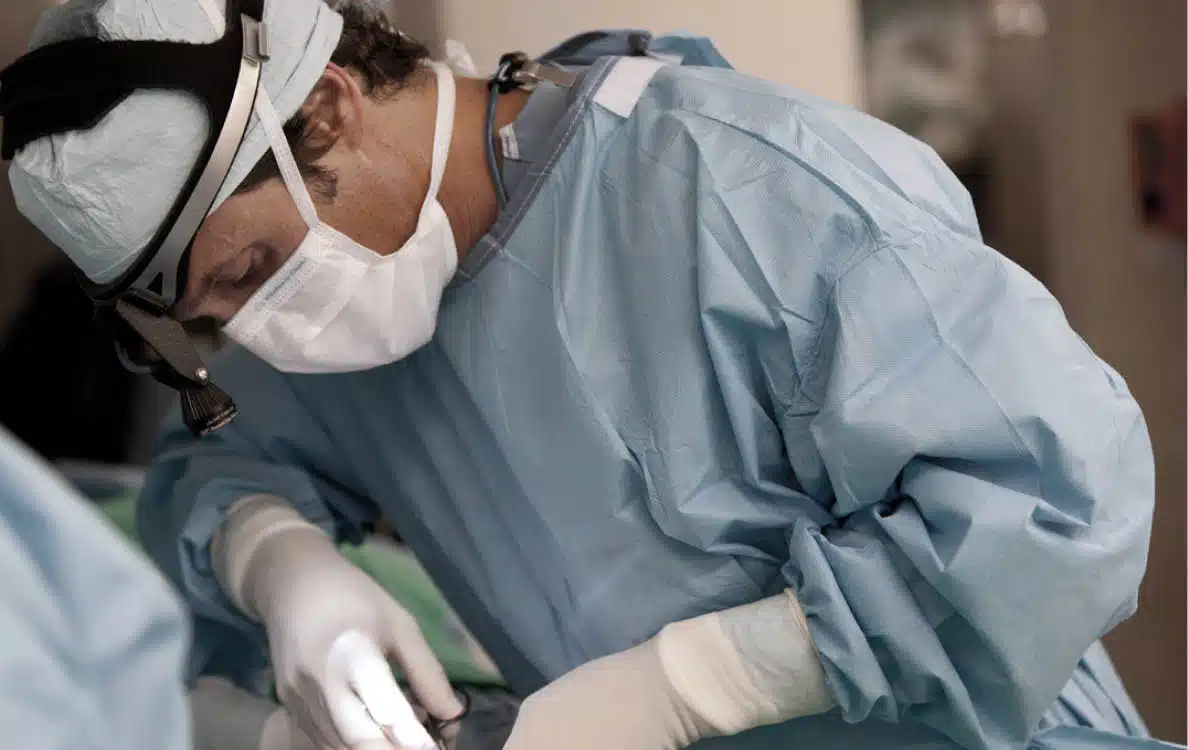 The Blepharoplasty Procedure
Upper eyelid surgery uses an incision hidden within the normal fold. Skin, muscle and fat layers are all modified to achieve the desired lid shape. Occasionally Dr. Frankel will also adjust the fold position if he thinks it is appropriate. He usually handles the lower lids by repositioning the orbital fat without the need for any skin incision. Sometimes it is necessary to place an incision immediately under the lashes to allow for smoothing out a superficial bulge or removing excess skin. Such an incision is only performed when the lower lid demonstrates good support or when other measures are being taken to reinforce it.
Alternative to Blepharoplasty Surgery
As an alternative to surgery, a hyaluronic acid gel filler can be injected to fill in areas where volume loss is contributing to the problem. With these cosmetic procedures, there is no cutting involved and the outcome can be quite remarkable. The upper lids can benefit from filler as well as hollows that exist under the eyes. Dr. Frankel began doing these surgical procedures in 1997 and over the years has become a leading expert at it. While there is always a chance for bruising and swelling, this will fade over time, with the results being extremely rejuvenating and natural looking.
DR. FRANKEL'S BLEPHAROPLASTY NOTES
"My approach to the upper and lower eyelids has changed dramatically from when I first began performing this surgery 22 years ago in Beverly Hills. At that time I was taught to remove as much excess fat, skin and muscle as possible in order to get rid of all the problematic 'extra' tissue.
Over the years it became clear that removing all the tissue surrounding the eye did not make things look younger or better: It made the eyes look older. Youthful eyes aren't prominent and round and don't have much visible lid or hollow sockets or the whites of the eyes showing on the lower lids. Youthful eyes have skin that is taut and plump with fat surrounding them.
Cosmetic eyelid surgery, more than any other facial procedure, has the potential to alter the essence of someone's appearance. Because of this, I strive to be conservative with the eyes and to 'restructure' rather than to remove the tissues."
– ANDREW FRANKEL, M.D.
Blepharoplasty Before and After Photos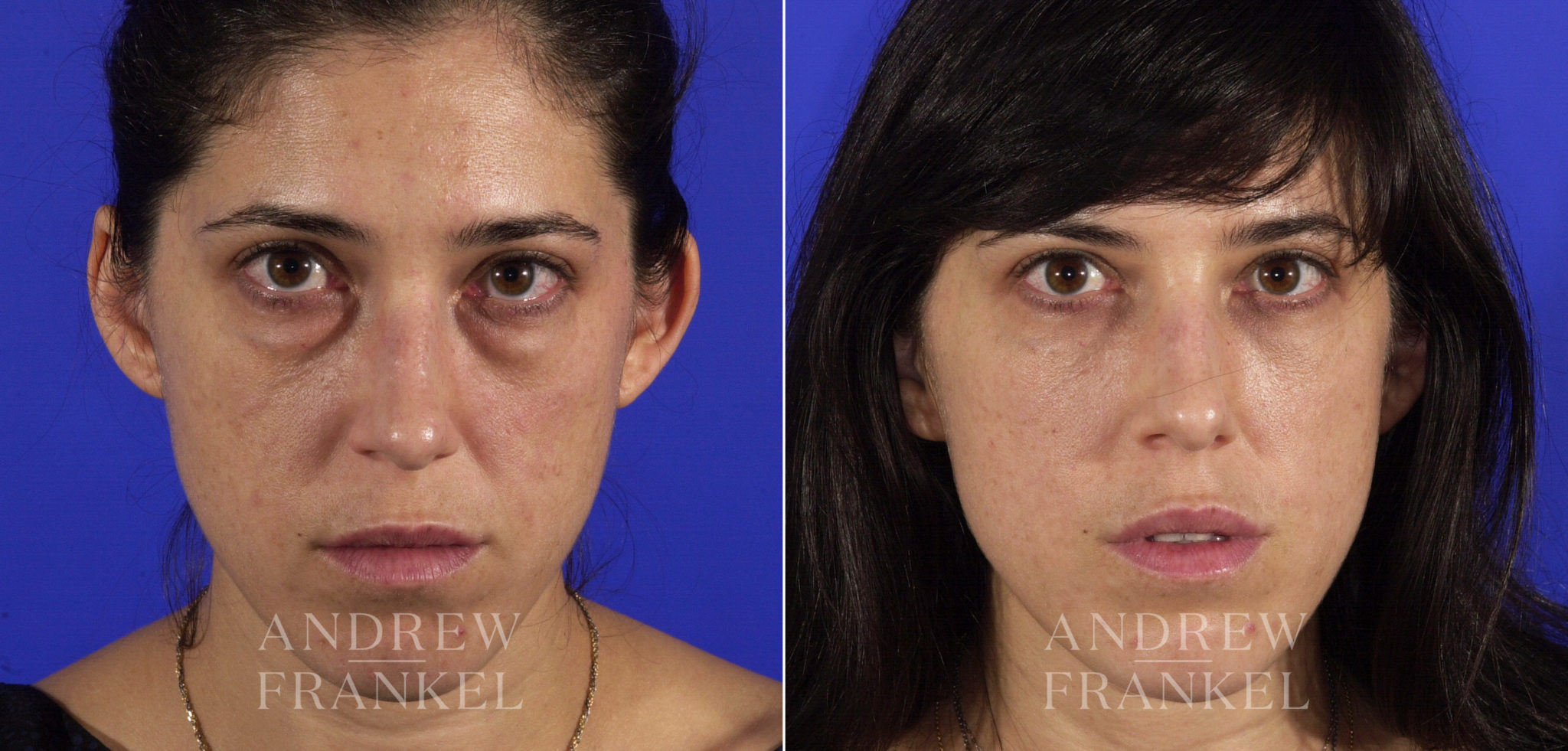 *Each patient is unique and individual results may vary.
READ OUR BLEPHAROPLASTY PATIENT REVIEWS
Read some of the reviews our patients have written about their experiences before and following surgery.
Blepharoplasty Preparation & Expectations
Preparation for eyelid surgery
Our office will provide a comprehensive treatment plan for how to prepare for cosmetic surgery and a list of and vitamins, herbs or medications to avoid in the days and weeks before your cosmetic procedures. Before the procedure, Dr. Frankel will discuss everything you need to know about blepharoplasty for lower eyelids and upper eyelids.
Length of eyelid surgery
The length of surgery varies from person to person but is normally around two hours for the upper lids and one hour for the lower lids. Dr. Frankel will give you more detailed information during your consultation.
Recovery time from Blepharoplasty
Your eyes might be irritated and light sensitive following the cosmetic surgery. Most Blepharoplasty Beverly Hills patients should be able to perform desk work within three days and be able to return to their daily routine within eight days, although bruising is unpredictable and might take more time to fully resolve.
Blepharoplasty After care
Thorough instructions for your specific blepharoplasty will be provided. As a rule, patients are encouraged to rest with their head elevated and ice intermittently for the first forty eight hours.
For more information about the surgical process, what to expect on the day, and recovery information please visit Surgical Care.
Find out more about the surgical process and how to prepare for surgery.
Eyelid procedure FAQs
What blepharoplasty office is near me?
If you live near Beverly Hills, CA (or Los Angeles), DR. Andrew Frankel, offers blepharoplasty among its services and is conveniently located at 201 S Lasky Dr Beverly Hills, CA 90212