Revision Rhinoplasty before and after, Frontal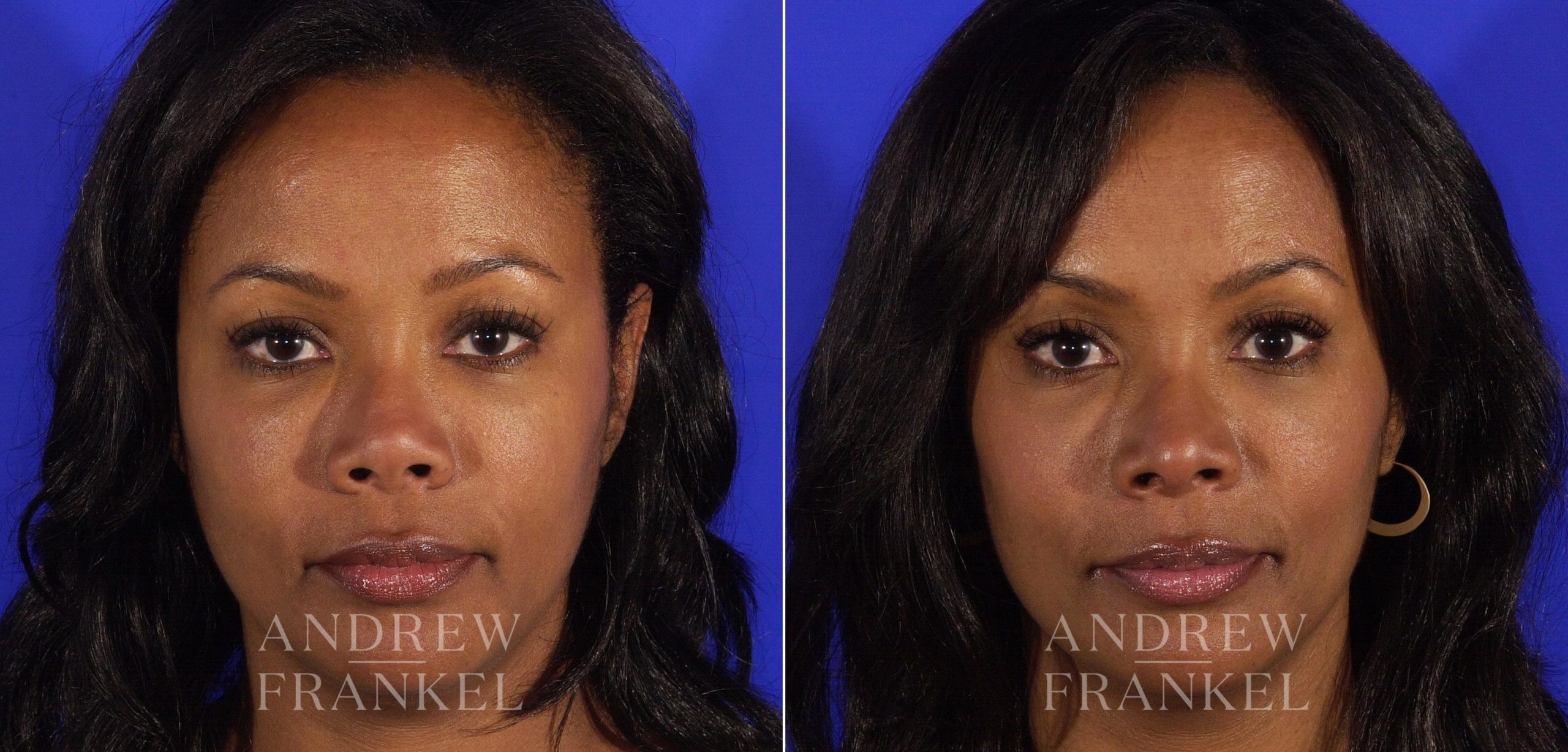 Procedure Description:
This woman had undergone a previous rhinoplasty but still felt her nose was too short and lacked definition. She underwent an open revision rhinoplasty to lengthen her nose, counter rotate the tip and soften the columellar-labial angle.
* Each patient is unique and individual results may vary.
Revision Rhinoplasty before and after, Lateral Right
Revision Rhinoplasty before and after, Lateral Left
Revision Rhinoplasty before and after, Oblique Right
Revision Rhinoplasty before and after, Oblique Left